Mercedes-Benz
V-Class EL03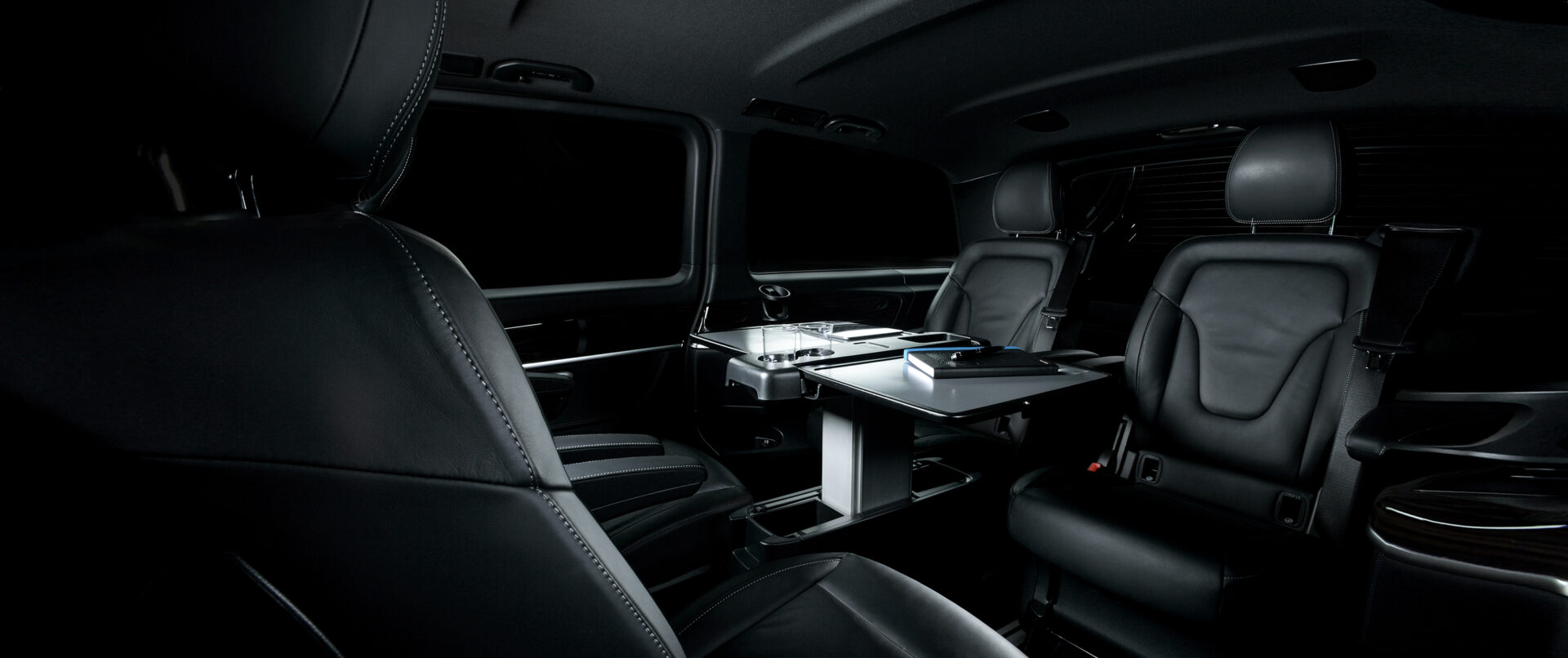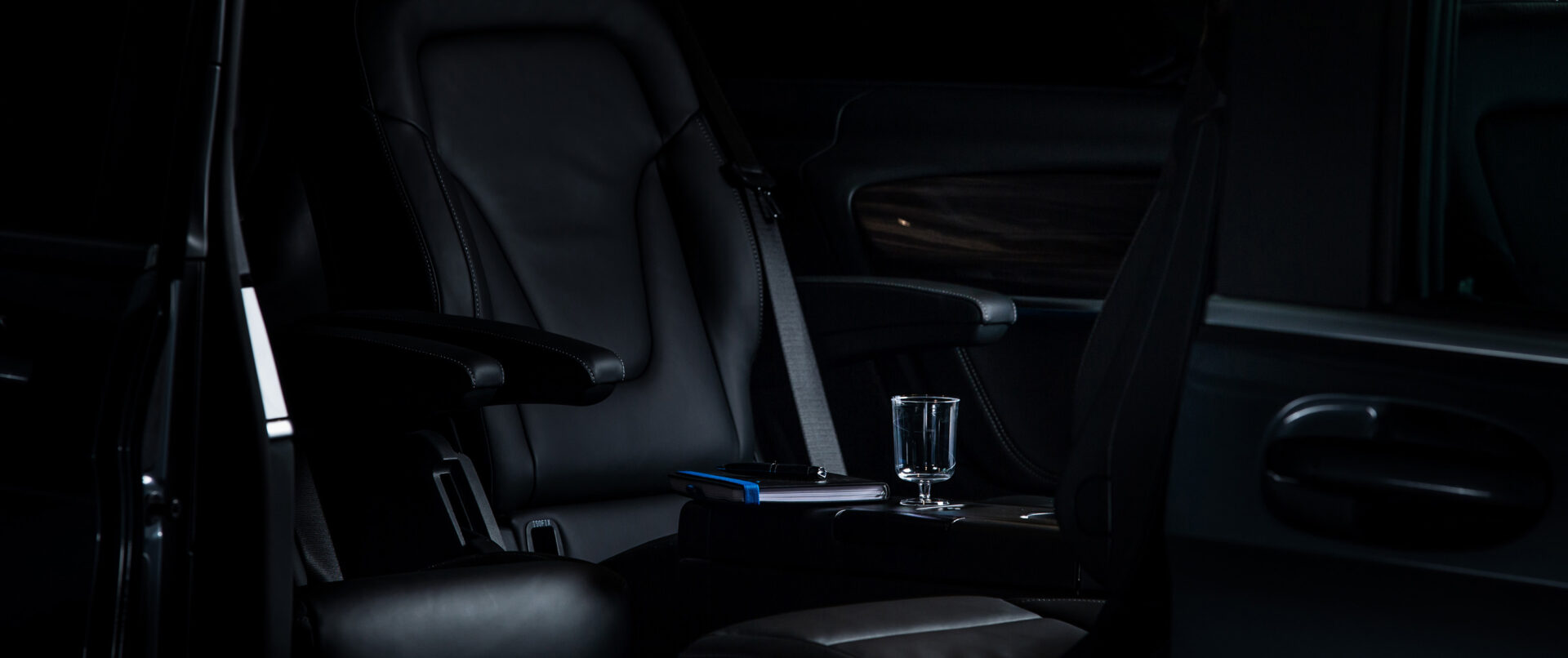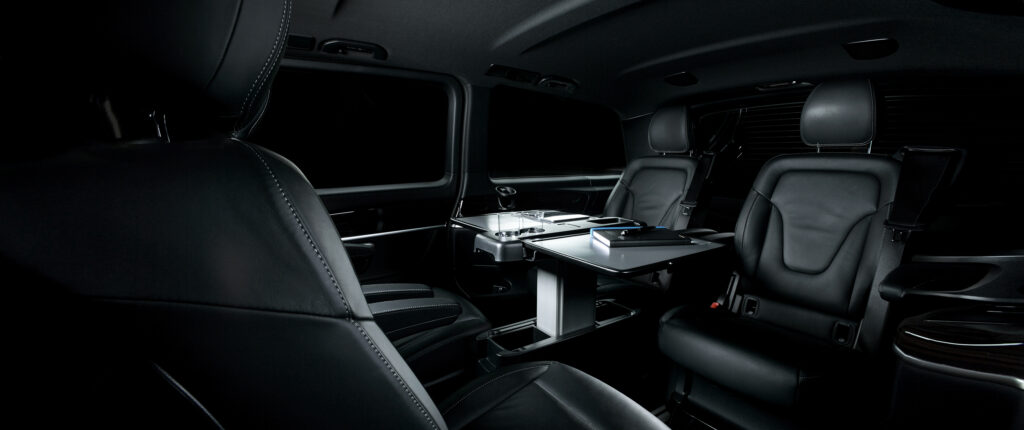 Characteristics
This vehicle is discreet and yet it makes a statement.
The EL 03 limousine combines the advantages of a sedan with the ease of a MPV.
It provides multifunctional environment - the interior of the Mercedes-Benz V-Class can be transformed into a mobile office owing to its large retractable table.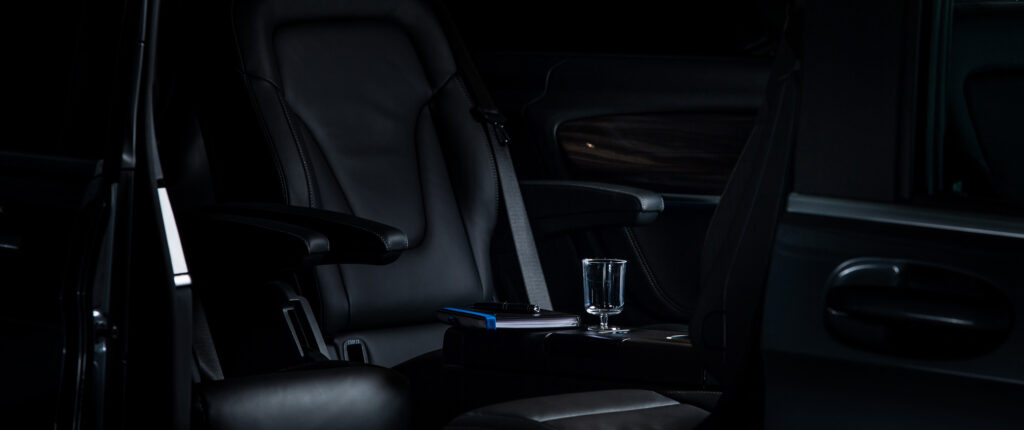 Options
The interior is stylish and refined owing to the smooth finish of the leather used in this model and the tinted windows.
The face-to-face seat configuration enables you to hold a conversation, work or simply relax and let your chauffeur to transport you in comfort and safety.
Roomy interior
Discover an interior to meet your requirements: large windows, lovingly detaisl, high-tech equipment ...
Discreet storage
The generous size of the limousine Mercedes V-Class allows the transport of all your belongings and luggage.
Maximum comfort
The large and individual leather seats provide exceptional comfort.
Generous vehicle
High-quality materials, modern design and quality interior: the limousine EL03 stands out as a true luxury limousine. Its generous size and its individual seats provide a real feeling of space.
Luxembourg and beyond
Our Mercedes V-Class EL03 is the perfect limousine for your trips in Luxembourg and abroad. Thanks to its facilities and premium services, your journey turns into a unique moment of pleasure.
Make every moment a special moment with our limousine EL03.