Discover
Our Business Club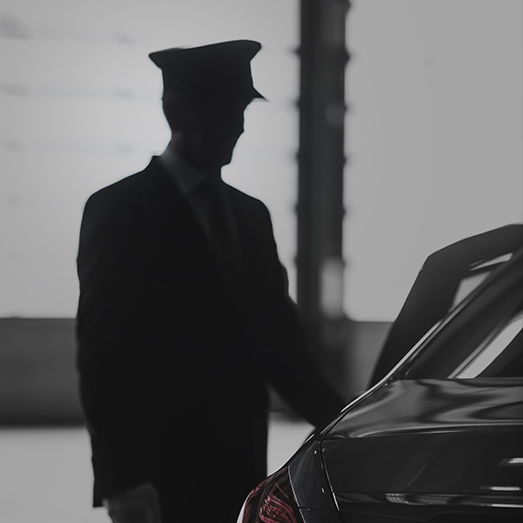 Availability, flexibility, efficiency and discretion are the slogan of the Executive Lane Business Club.
Guests, managers or employees - they all benefit from the comfort and services of Executive Lane!
Our Business Club
The club was founded in 2019 with the aim of offering a first class service for business trips within Luxembourg at an affordable rate. The club member receives a flat fee for journeys up to 30 kilometers and 1 hour driving time through a monthly membership fee. Online booking, Book & More, a concierge service or discounts on other products of the Sales-Lentz Group are just some of the advantages that the Business Club offers.

We offer our customers not only a solution for short journeys, but also our know-how about a tailor-made service with the best possible price-performance ratio. In addition, our experienced drivers speak French, German or English and are keen to get you to your destination safely, relaxed and reliably.

Our vehicles with driver can be booked during the week and up to 2 hours before departure via the Internet, email or by phone. Invoicing is monthly and includes a detailed list of all trips made.
Our fleet for the Business Club

The Business Club consists of a fleet of vehicles, located in the underground car park of the airport (Luxairport). Therefore we can assure you discretion when pick-up or drop-off and are also set up regardless of the weather condition. Each club member can choose between different vehicle categories that offer maximum comfort:

Premium vehicles (Mercedes Maybach S500 - BMW The 7L)
Business vehicles (BMW The 6 GT - Multivan T6.1)

All vehicles are equipped with free WiFi and drinks. They also offer a generous passenger space with leather seats.
Spirit of innovation
A team dedicated to members of the Business Club is located in the terminal of the Luxembourg airport (Luxairport) on the arrival level.
Each club member can either contact us on our website (
www.executive-lane.com
), by email (
contact@executive-lane.com
) or during office hours from 8:00 a.m. to 6:00 p.m. on +352 50 55 65 5000.
Our office is located in the main arrival hall of the Luxembourg airport, level -1.