Mercedes-Benz
Sprinter EL04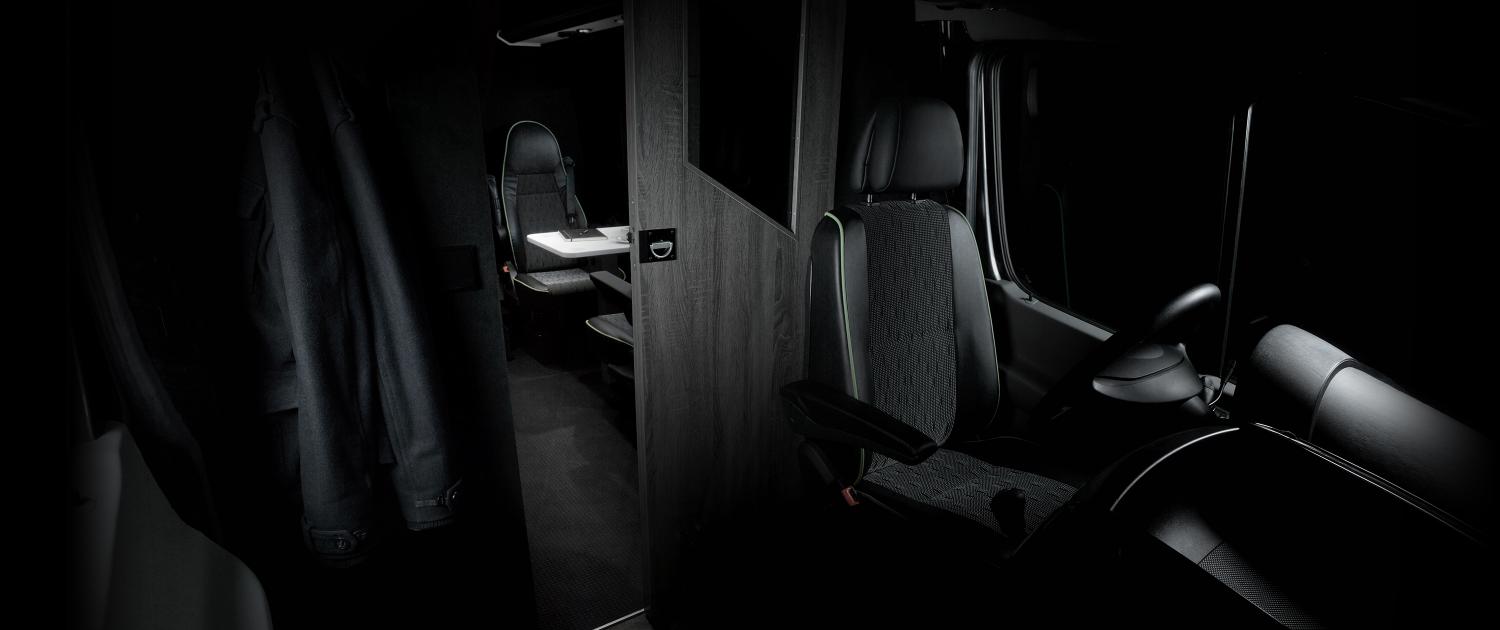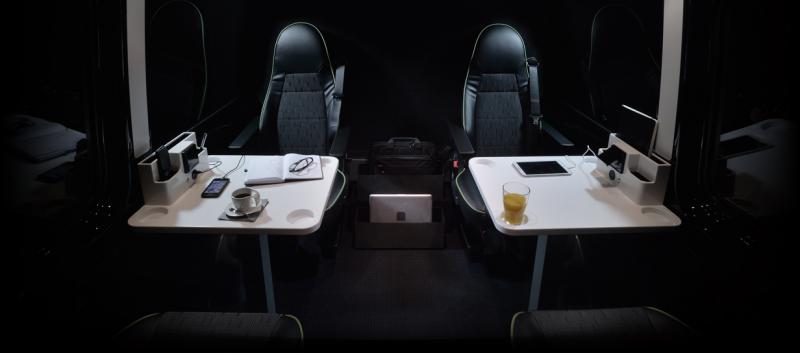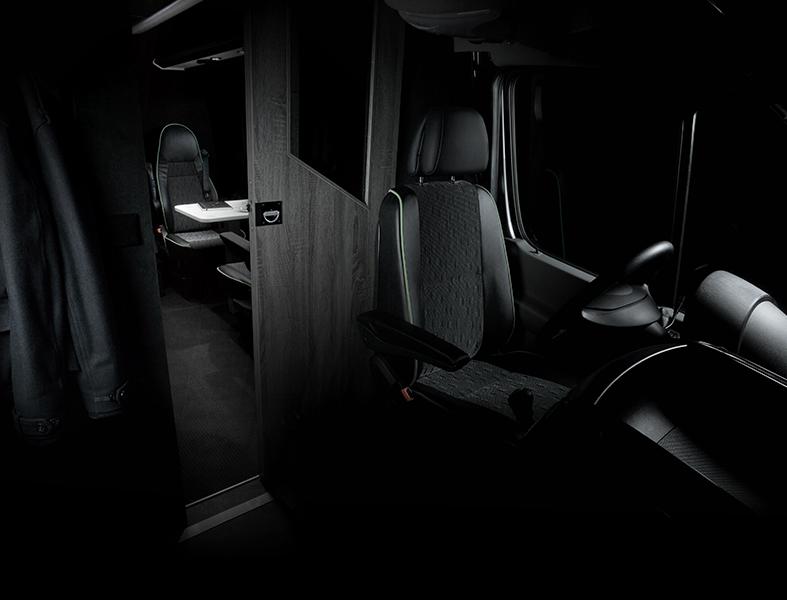 Characteristics
Equally stylish and comfortable, the EL04 limousine is a genuine office on wheels which can carry up to four passengers.
The partition separating the chauffeur from the passenger cabin allows you to work in complete privacy while travelling to your destination.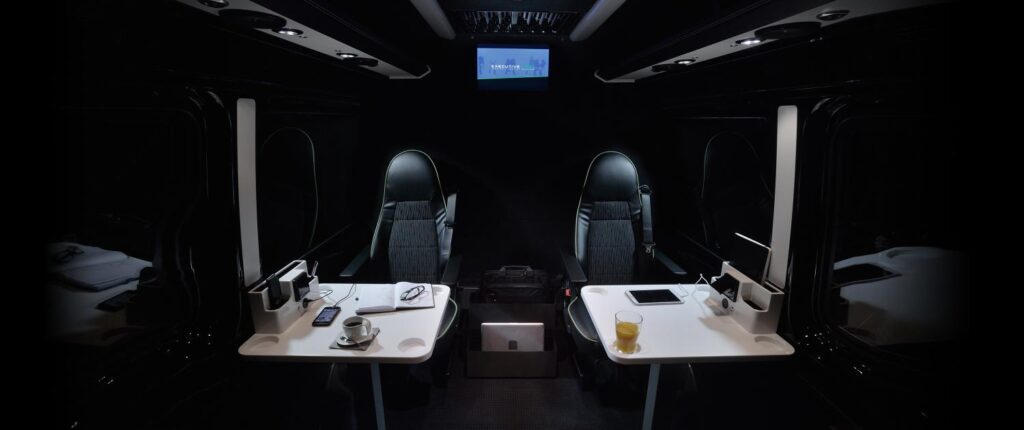 Options
The vehicle has integrated screens, two large tables for work with in-built storage, electrical sockets, USB ports and more.
Moreover, there is also Wi-Fi, individual lighting, a top-of-the-range audio system, coffee machine and a fridge on board.
Save precious time
Equipped table, wi-fi and driver divider, the limousine EL04 is areal mobile office. Use your time wisely and enjoy a privileged workspace.
Opt for serenity
The Mercedes-Benz EL04 has a spacious interior with refined finishes. Travel aboard an exceptional location with this luxury vehicle, definitely distinctive. Enjoy a real moment of wellness.
Offer the best to your staff
Book your closest collaborators the welcome they deserve: a pleasantly cozy atmosphere to make the most of your travels.
Mobile office
Don't waste your time during your business trip: the cabin turns into a mobile office.
Special equipment business
Partition, functional interior, reducing shocks: work in the best conditions, while traveling.
Discreet and helpful staff
Lead your meetings confidential! Our drivers are there to surpass your expectations while providing total discretion.